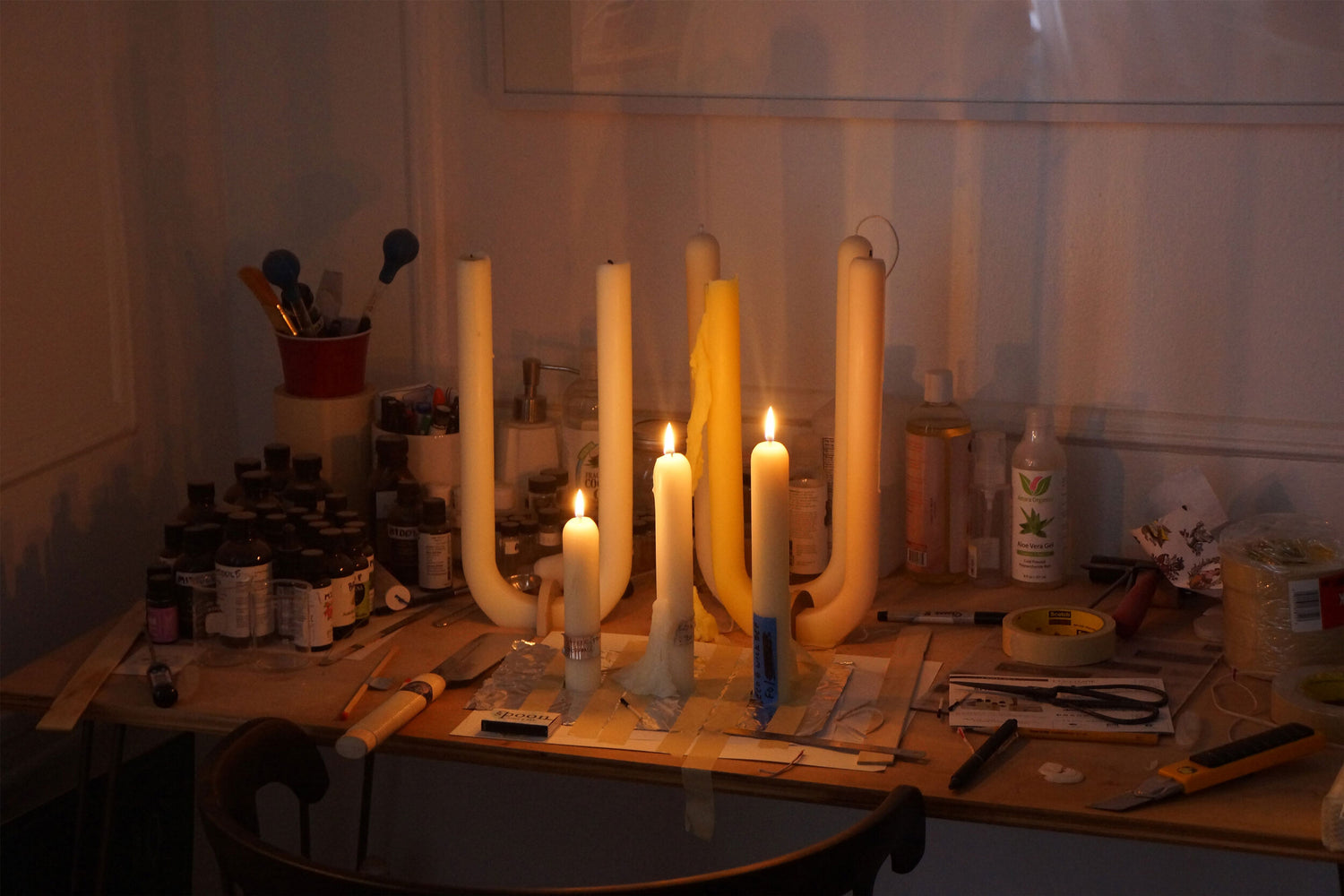 A contemporary approach to classic goods
Glaze is a New York City-based design studio offering a contemporary approach to classic goods. It was founded by husband and wife duo Akeem & Steph Glaze. Since its inception in 2017, their eponymous studio has been dedicated to producing authentic, top-quality items with exceptional attention to detail. With a harmonious balance between form, function, and experience, Glaze's products showcase a captivating yet understated elegance that seamlessly integrates into any contemporary living space. Each piece is meticulously crafted and delicately imbued with influences from the duo's roots in both Palm Beach and the Northeast.
Our values
Handcrafted in NYC

Made with meticulous attention to detail.

Forever pieces

Built to last. Designed to be replenished.

Made with natural materials

Handpicked for their innate qualities and lasting impact.

Sourced locally and sustainably

We partner with American lumberyards and beekeepers.
Form and function

Innovation through form, material, and utility is an integral part of our design process as we continue to develop new products at Glaze.

Product iterations

Through hand sketches, mock-ups, digital modeling, and 3D printing, we are able to quickly produce usable prototypes in order to perfect form and function before moving forward with production. We believe that problem solving through experimentation is crucial to developing inspiring design solutions.
American lumberyards and beekeepers

Each piece is made with integrity in collaboration with small, family-owned American lumberyards, woodworkers, and beekeepers. All of our materials are responsibly sourced and carefully selected for their innate qualities and bold characteristics.

Our studio in Greenpoint, Brooklyn

All matchbox finishing work and candle pouring is done at Glaze's design studio in Greenpoint, Brooklyn. This is where our products come to life. The Glaze team meticulously completes each piece by hand, ensuring all details are in place for a consistent final product experience.